Simply follow the steps below to have it set-up in Yahoo Mail within minutes.


[Please note: Yahoo Mail enforces a character limit to email signatures. If your email signature will not save, you may have to make it shorter, often you will not be able to include a disclaimer. There is nothing we can do about this. If you would like to take it up with Yahoo Mail we suggest you write to them about it or post it on their forums.]

Step 1: Login to your Yahoo Mail Account. Select 'Options' from the top Menu Bar. Once the options menu bar has dropped down, select 'Mail Options' from the drop down menu.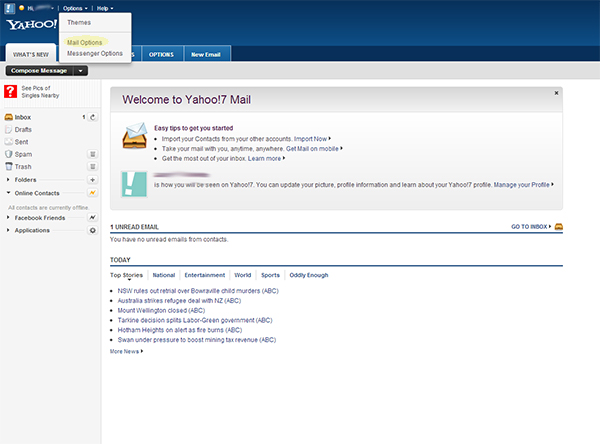 Step 2: Once the 'Mail Options' box has opened, select the 'Signature' tab from the left hand side. Then select the 'Show a rich text signature' option from the drop down box.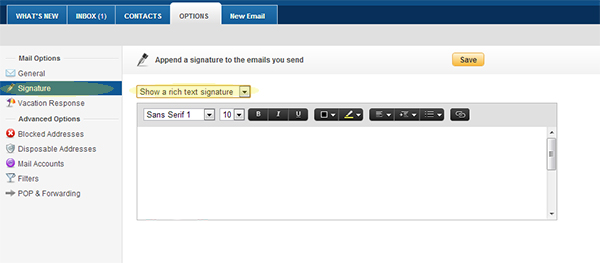 Step 3: open your html using your web browser (Chrome, Firefox, Internet Explorer, etc).
Select your entire signature design (Command+A) and Copy (Command+C). On other broswers where you cannot select the content by highlighting it, go to Edit > Select All and then Edit > Copy

Step 4: Open Yahoo Mail Settings
Change back to Yahoo Mail, and paste (CTRL + V) your signature into empty signature box. Paste HTML Content and Save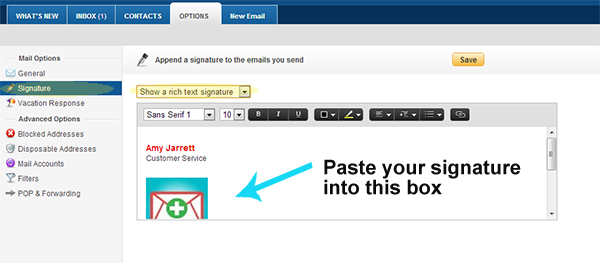 Save the settings and you're done!

agastaya.com/Email-Signature-Creator/